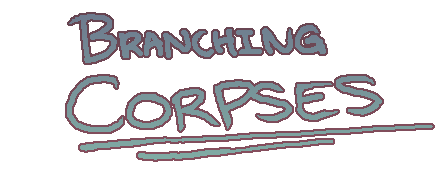 Branching Corpses - The Heist
WASD / Arrow Keys / Left Click to move. Z to rewind.
---
If this is your first Branching Corpses game, I highly suggest you start from the first game in the series before playing this one.
ENDINGS
Ending
Code
Description
SUCCESS!
BA2BA
Claus managed to sneak all the Time Space Machine fragments out of the science facility.

[NO GAME FOR THIS ENDING YET, YOU COULD MAKE IT!]

CAUGHT!
BA2B2
Claus is discovered and is being brought to face the Monster King.

[NO GAME FOR THIS ENDING YET, YOU COULD MAKE IT!]

PREVIOUS GAME
This game is a continuation of The Network by Adrien Dittrick. Both games and many more are part of the Branching Corpses series.
BRANCHING CORPSES
"Branching Corpses" is a collaborative round robin of games, an exquisite corpse of games. Join us on Discord to create new games in our ongoing timelines!
CREDITS
If you liked the music in this game, please consider supporting Gedrizz, the composer for most of the music, on ko-fi.
Sprites are modified versions of Kenney's 1-Bit Pack based on the art of various talented artists working on the series.